Career Fair
Looking for our sponsors? See our Sponsors Page.
Come check out our career fair and enter our raffle for fantastic prizes! All you have to do is:
Talk to a Sponsor
Pick up a Colored Slip
Collect THREE and Trade In for A Raffle Ticket!
WIN Free Southwest Airlines Tickets!
Central Intelligence Agency
National Aeronautics & Space Administration

National Geospatial-Intelligence Agency
National Security Agency

Naval Sea Systems Command
OCA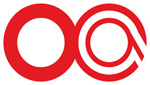 Transportation Security Administration
United States Census 2010

United States Coast Guard
United States Navy