Why Penn?
Coming to ECAASU 2010? See our Conference Code of Conduct.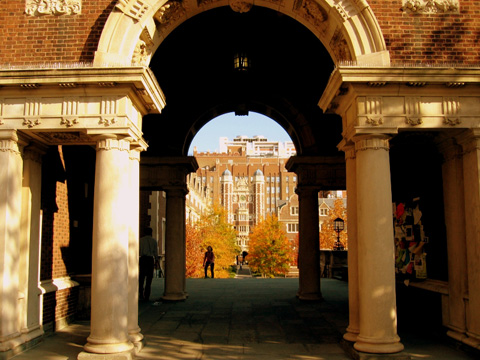 Representing nearly 25% of the enrollment, Asian Pacific Islander Americans naturally have a strong presence at Penn. However, stroll down the heart of campus during any weekday, and you will find that we not only have power in numbers, but a cultural vitality that serves as one of the distinguishing features of Penn life. Submerge yourself in a campus of heritage celebrations, a capella voices, campus & club parties, Pan-Asian dance and spoken word poetry.
Philadelphia
One of the oldest cities in the United States, Philadelphia is home to the Liberty Bell, the Eagles, Pat's and Geno's Philly Cheesesteaks, Independence Hall, Fairmount Park, the Rocky steps, and many more notable landmarks. Pennsylvania's largest city is also a city of firsts: the nation's first public library in 1731, the first hospital in 1736, and of course the first university in 1779, the University of Pennsylvania--all of which were founded by Benjamin Franklin.